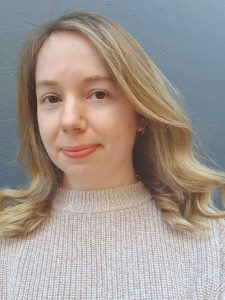 Maddie Bowen-Smyth is perpetually, endlessly tired. She's an avid tabletop roleplayer, spends hours hunting obscure historical facts, and all her characters wind up bisexual until proven otherwise. After working in Japan for several years, she now lives in Australia with her linguist wife and their growing menagerie.
Maddie holds a bachelor's degree in journalism and writing, and is currently studying psychology. Her work explores mental health, sexual and gender identity, the relationships we have with our bodies, and the lasting echoes of trauma. All this work is animated by a spirit of bull-headed hopefulness—there's no obstacle that hope can't overcome.
You can also find Maddie on Twitter @calliopium.